There are a lot of liftmaster motor door companies that claim to be Liftmaster experts but actually they are only good at installing them and not repairing them. The easy way is to tell a prospective customer you need to replace your whole unit, but our crew knows the respectful way is to work hard and fix the problem at a lower cost to the end customer. It's the right way to conduct business. Don't be fooled by high volume Liftmaster operator installation companies. You need to truly research if your vendor or subcontractor can diagnose and repair your systems after you purchased them.
Our team can repair, service and maintain your Industrial Liftmaster Motors. We can replace clutches, chains, gearhead, gearbox, and sprockets for all kinds of doors. Liftmaster motors, by Chamberlain, is used on rolling steel doors and overhead sectional doors. You can even find them on low-duty economy sheet doors.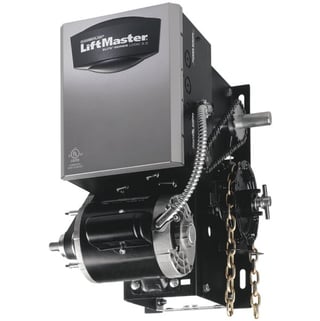 Perhaps your operator is overused? Did your current liftmaster door company sell you the right operator? All too common, customers are sold a low-priced liftmaster commercial operator but end up paying more in the life time operational cost of the system. Ask us and we can tell you the difference. You shouldn't have to pay 4x the price of a motor in repairs afterwards!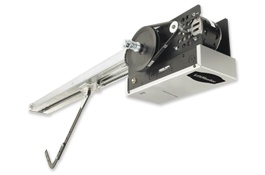 There are many great commercial operator manufactures out there like Manaras, Marantec, Genie, Overhead Door, Wayne-Dalton, Napoleon Lynx, Linear, PowerMaster, Michanan and more. Our SuperTechs at Overhead Door Company of The Meadowlands/NYC, a division of Loading Dock, Inc. is fully qualified to assist in a full evaluation of any powered & motorized Overhead Door system.
Call us for a free estimate. We have crews available in New Jersey and New York City.
For more information, please give us a call at 973-471-4060 or email us at: info@dockndoor.com. We service Northern New Jersey (Bergen, Passaic, Union, Essex, Morris, Hudson, Middlesex, Hunterdon, Mercer and Somerset county/counties), Manhattan, New York City, Brooklyn, Queens, Staten Island, Bronx, Westchester and Rockland.
For 24 hour emergency service, please contact us at 800-362-6367.