Wayne-Dalton has been manufacturing quality rolling service doors from their Ohio facility for decades. Their rollup overhead doors come with many colors and slat profiles. If you have a Wayne Dalton coiling gate, we can service it for you today. The roll-down door may have a motor issue, that's no problem. The rolling steel door may have bent slats, we can fix it.
Their roll up fire doors are easily repairable. Our industry certified installers and mechanics are approved by local code to work on Wayne Dalton rolling steel fire doors. Wayne Dalton coiling garage door parts can be hard to find though. If you give us enough time, we can source them. Wayne Dalton's Kinnear product line is no longer supported but we have many after market parts to repair your rolling grille door. Thier parking garage rolling grilles and their loading dock doors are used in specific vertical industries. Our team has the OSHA and Haz Mat training to gain access to many facilities.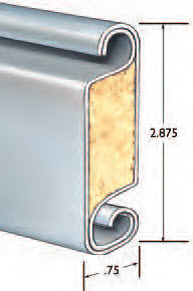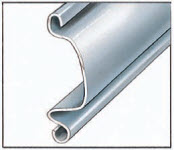 To learn more about other options, check out our product catalog and choose the right commercial door and dock for your facility. Spend some time looking at the sectional doors, rolling steel doors, other industrial doors and the accessories like commercial operators that you can find at the Overhead Door Company of The Meadowlands & NYC. You will appreciate not only our amazing selection but also the level of customer service and care you receive from our team of overhead door experts. You can also read other entries in our blog.
For more information, please give us a call at 973-471-4060 or email us at: info@dockndoor.com We service Northern New Jersey, Manhattan, New York City, Brooklyn , Queens, Staten Island, Bronx, Westchester and Rockland.
For 24 hour emergency service, please contact us at 800-362-6367