NYC has so much charm. Artists will use anything as their canvas, including exterior roll-down doors. In very recent years, graffiti art on exterior roll-down doors has been very popular in areas like Lower East Side, Chinatown, and Brooklyn. It's not uncommon to see tourists snap pictures with their smartphones to capture this different type of artform.
A few years ago, exterior rolldown gates were banned in New York City except for historic preservation projects. As time goes by, we'll see less graffiti art on roll-down doors. In a tribute to the history of the exterior rolldown metal gate industry, we want to share some photos showcasing metal rollup gates in the Metro NYC area.
Manhattan: Lower East Side/Chinatown
Photo credit: Vijay Patel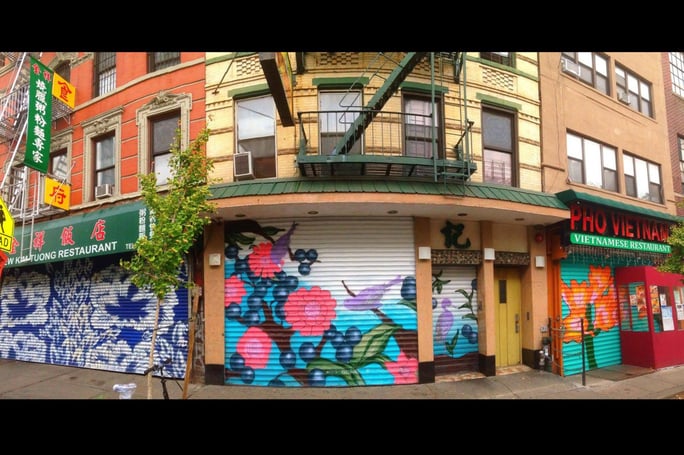 Note that these installs are not ours but of our peers in the rolling door business. We cannot locate who did it.

If you would like to add to our collection, you can email us at info@dockndoor.com. Please provide info for photo submissions.
To learn more about our installations in Metro NYC and NJ, check out our product catalog and choose the right commercial door and dock for your facility. Spend some time looking at the sectional doors, rolling steel doors, other industrial doors and the accessories like commercial operators that you can find at the Overhead Door Company of The Meadowlands & NYC. You will appreciate not only our amazing selection but also the level of customer service and care you receive from our team of overhead door experts. You can also read other entries in our blog.