Commercial or industrial wind load-rated overhead doors can help to protect your facility, your staff, your equipment, and your goods. During hurricane season, there's often a lot of questions about commercial and industrial hurricane garage doors and how to protect buildings from damage. It's no surprise that rolling doors, sectional steel doors, and fire-rated doors are often areas of great concern, as an opening or hole in the building is a natural pressure point that must be able to withstand great wind forces in a hurricane.
Insulated Wind Load Sectional Door 423
One important component that can help your facility withstand hurricane-force winds and should be one of the top items in one's preparedness list is selecting a commercial or industrial hurricane and wind load overhead door.


What is a Wind Load Garage Garage Door?
Wind load garage doors are engineered to protect the structural integrity of a building from the high-speed winds associated with hurricanes, tropical storms, etc. These doors protect a building's structure by resisting buckling, bowing, and misalignment when faced with intense pressures.

Having a Wind Load Rated Overhead Door Can Make a Big Difference
Did you know that when high winds hit, a reinforced door like this is one of the most important structural elements to keep your home or business intact while disaster kits are important for emergency evacuations? Having a wind load-rated overhead door might make the difference between returning to a pile of debris or to your structure as you left it. If a high force wind causes your overhead door to collapse or detach from its track, high winds can blow out entry doors, walls, windows, and even the roof once inside as winds build up internal pressure.

There's No Need to Sacrifice Style for Safety
Our wind load overhead doors have a system of specifically designed components such as upgraded track, hinges and roller, reinforcing struts for the door, and brackets that work altogether to reach a specific design pressure, the one that the overhead door can withstand. They have also been tested and designed to comply with wind load requirements set by the local building authorities and by the state.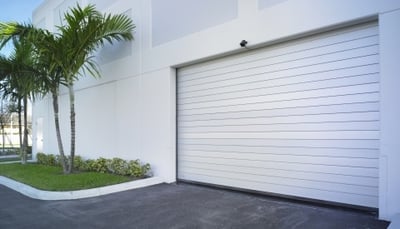 Wind Load Resistant High-Speed Overhead Door


Commercial Doors With Wind Load Options
Business owners can choose from an extensive line of industrial and commercial garage doors with wind load options, such as:
1. Sectional Steel Systems
Our complete line of sectional steel doors includes the most complete selections of track styles, gauges, panel profiles, and hardware for commercial sectional door systems.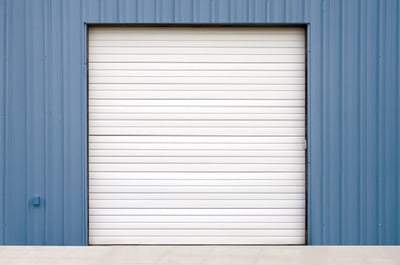 Non-Insulated Wind Load Sectional Door 421

2. Fire Rated Roll-Up Door Systems
We offer a wide array of wind load fire-rated rolling steel doors that meet demanding unusual opening sizes, fire safety standards, and discerning aesthetic requirements.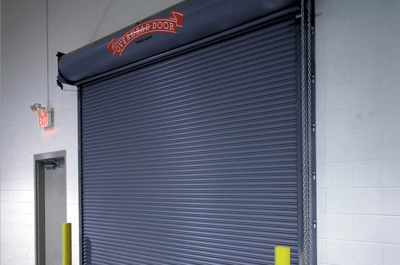 Wind Load Rolling Service Doors Stormtite™ 620

3. Overhead Door Rolling Service Systems
Our wind load overhead door rolling service doors ensure that your project specifications will be met with style and in an easy way. We offer in addition to the industry's widest array of slat profiles, curtain materials, colors, and wind load options.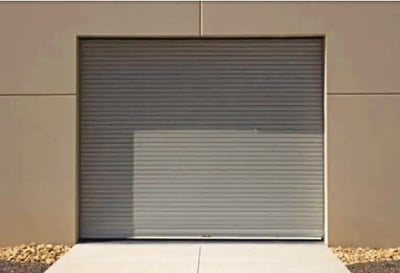 Hurricane Resistant Rolling Service Doors Stormtite™ 620

4. Overhead Door™ Thermacore® Systems
It is an ideal choice for applications that demand the highest levels of wind load resistance, thermal efficiency, and air infiltration.​ The Thermacore® sectional door model 515 and model 525 are engineered to withstand higher design pressure than our other Thermacore® models.​ They are the premier line of insulated sectional steel doors available today.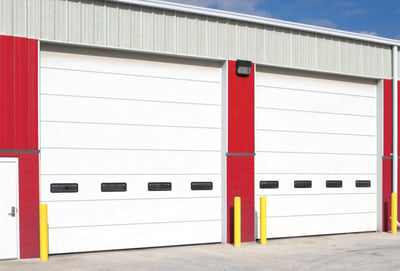 Wind Load Thermacore® Sectional Door Model 515

5. Rolling Sheet Doors
Attractive and solidly constructed, our wind load rolling sheet doors are also easy on your budget.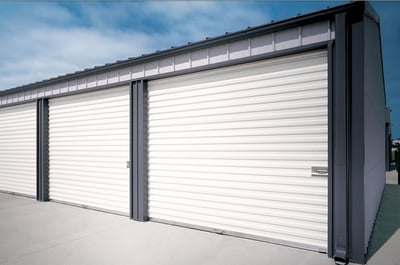 Hurricane Resistant Rolling Sheet Doors
When a hurricane is coming, there's a lot to worry about. You won't have to worry about your hurricane garage doors if they're constructed with the correct wind load. Get the peace of mind and dependable performance you expect and deserve.
We also offer preventive maintenance plans, repairs, and 24/7 emergency repair. support you need to keep your operations running. Call today at 973-471-4060 or email at info@dockndoor.com
Areas we service Northern New Jersey (Bergen, Passaic, Hudson, Union, Essex, Morris, Hudson, Hunterdon, Middlesex, Mercer and Somerset county/counties), Manhattan, New York City, Brooklyn, Queens, Staten Island, Bronx, Westchester, and Rockland.