At Overhead Door Co. of Meadowlands & NYC (Division of Loading Dock, Inc) we often receive requests for information on doors for special applications. One of the more common requests is for doors appropriate for the food industry. When considering doors and access systems for facilities serving the food and beverage manufacturing industry, consideration must be given to special features such as climate control and pest control. For interior doors some features that will most probably be on the list are:
Compliance with food safety requirements: Look for a door that is easy to clean, perhaps with optional stainless steel structure.
Reduction of contamination: Look for a door that offers rapid open/close cycle and tight seal keep out dust, dirt and pests.
Conservation of energy: Look for a door that will assist in stabilizing temperatures with superior seal and rapid open/close cycle.
Management of the cold chain: Select products that will allow the optimization of the production flow and control the cold chain.
Minimization downtime: High performance doors often feature flexible material that will 'breakaway' if hit and can easily be reinserted in the tracking.
Keeping people and equipment safe: Once again, the flexible curtain feature allows for a door without rigid elements which assists in preventing injuries and damages.
One manufacturer that offers a wide selection of appropriate products for this application is Rytec. This product line offers high speed, high performance doors specifically designed to meet the stringent requirements of the food processing environment. Rapid operation, automation, climate control, ease of maintenance, ease of cleaning – Rytec pays special attention to each of these areas of concern in the design of their high performance doors.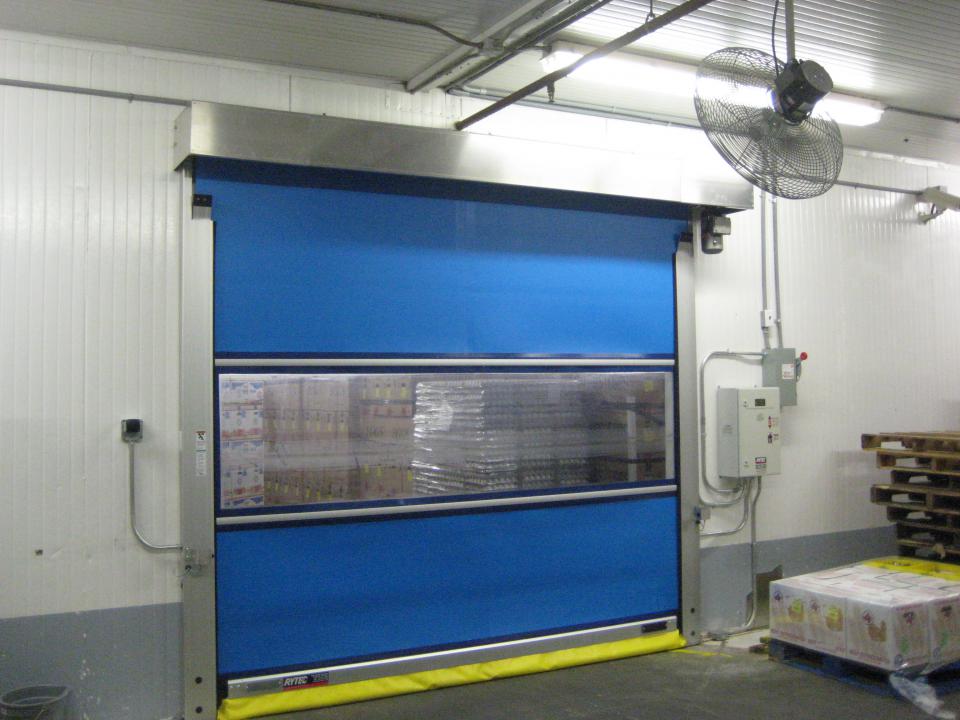 So, now we've got the interior access doors selected, but what about the exterior openings such as shipping and received areas? Overhead Door Company of Meadowlands & NYC offers products to cover all of these needs as well. The exterior is normally a bit less sensitive to regulation as shipping and receiving typically handles packaged product. Things to consider at the exterior include security, durability, climate control and rodent control. For loading dock, ramp or ground level doors we offer a broad range of products with the most popular being the Thermacore™ series by Overhead Door Corporation. This product line includes the 591, 592, 593 and 599 series. The construction is steel skinned polyurethane available in a variety of thicknesses to offer "R" and "U" values that will meet your specific needs. With full weather seal packages and upgraded rodent control bottom seals these doors offer a perfect solution.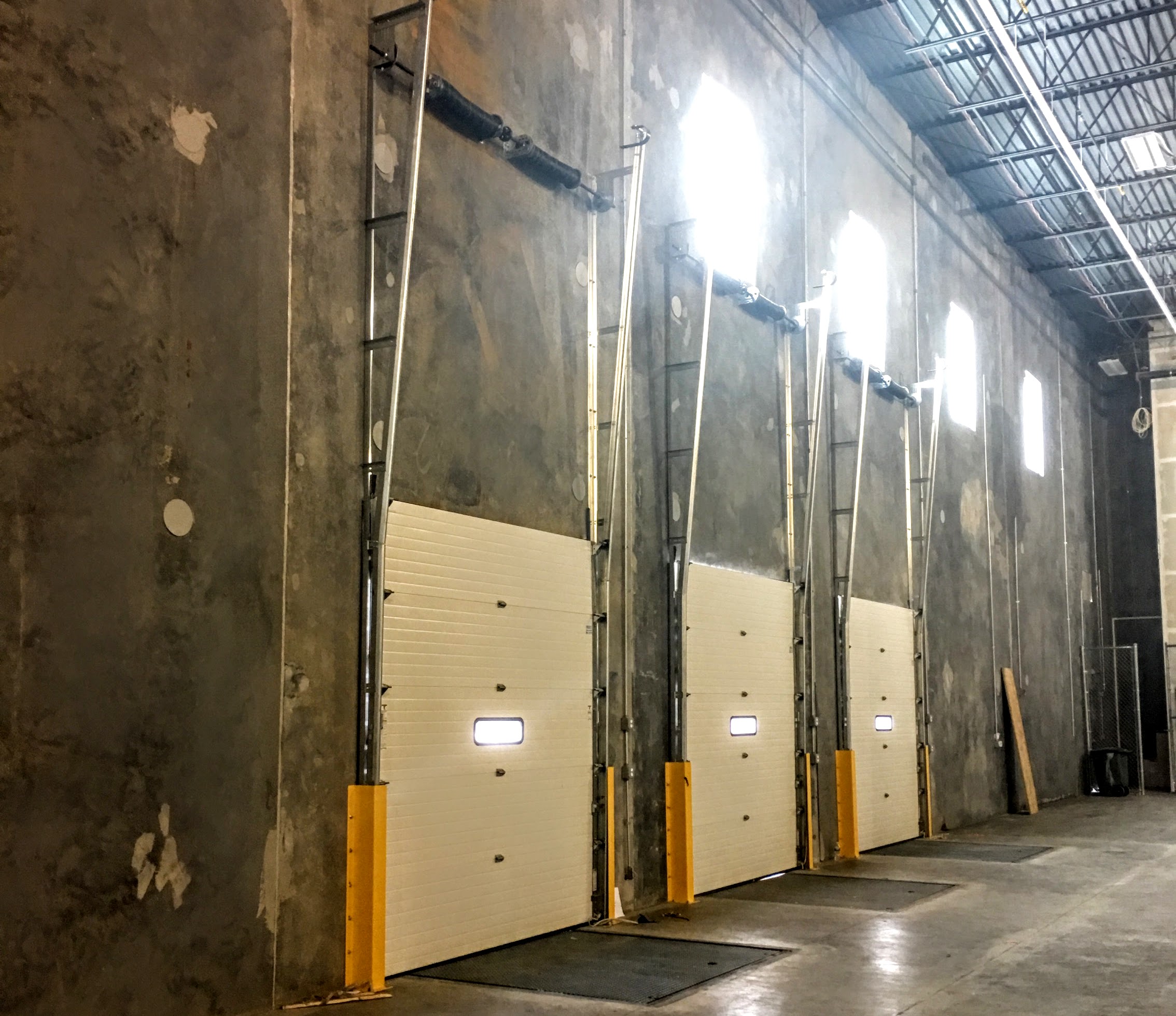 Coiling door solutions are also available for these exterior applications but typically offer less climate and rodent control. The 625, 627 and 625s series from Overhead Door Corporation would be good examples of rolling or coiling door solutions.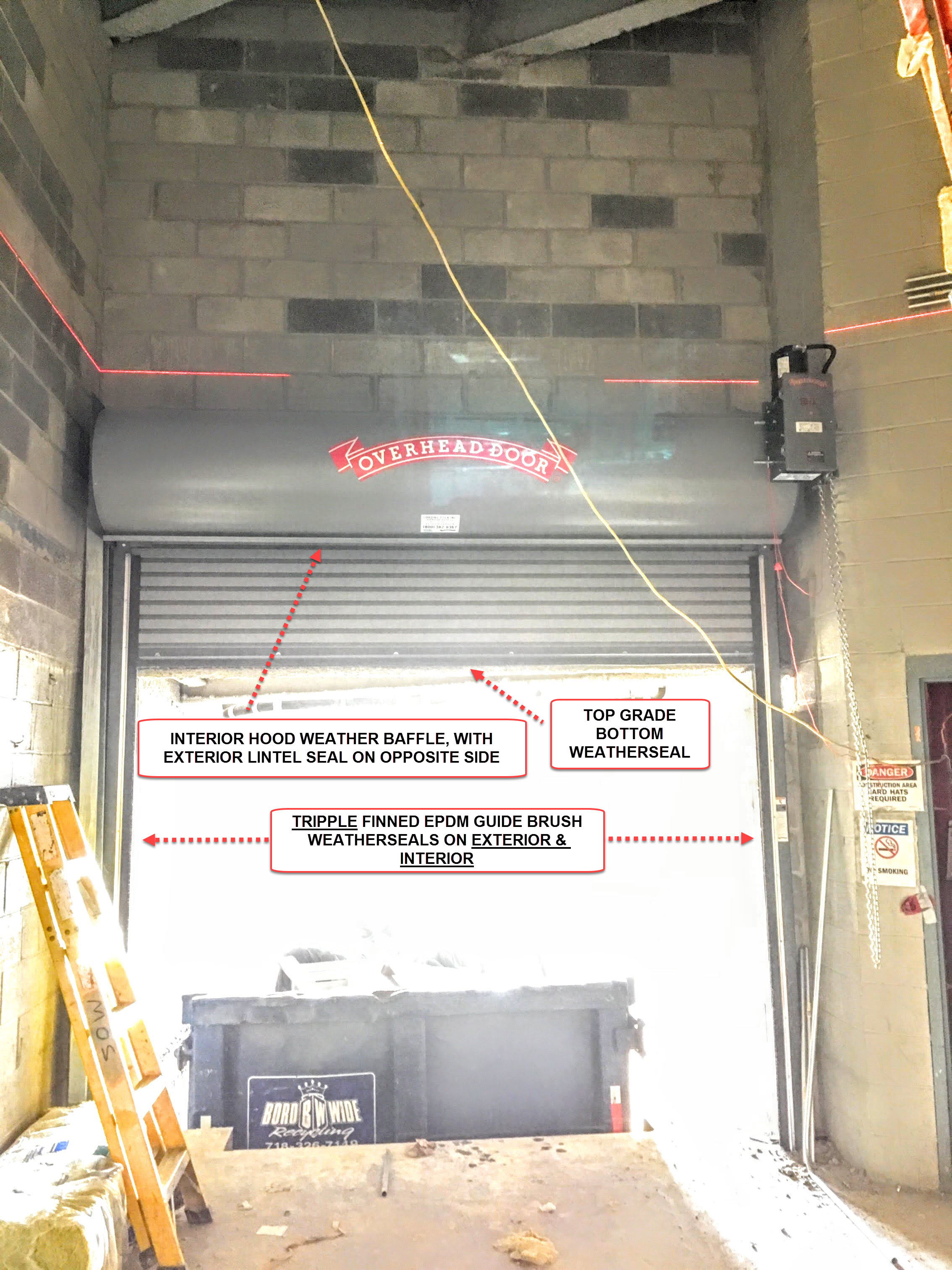 In the case of the loading dock area dock leveler products may be required. While there are many options, in the case of food handling we most often recommend the vertical storing type such as the VSH Vertical Storing Leveler by W. B. McGuire. These levelers allow the dock door to close and seal completely rather than on top of the leveler leaving the customary gaps at the side of the leveler. This feature provides superior climate control and rodent control.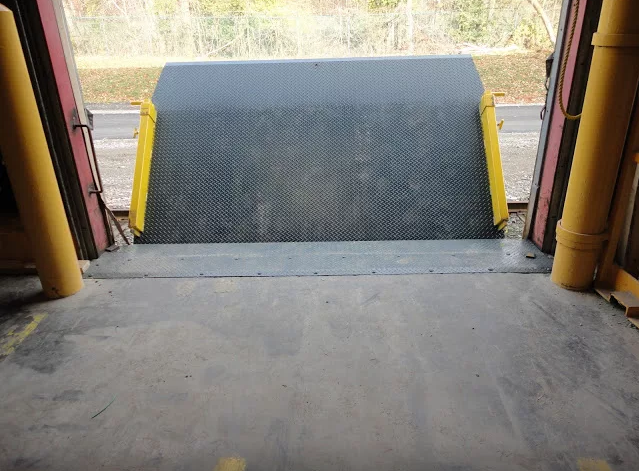 To complete the package we offer a full line of dock seal products, dock shelter products, awnings and truck restraints.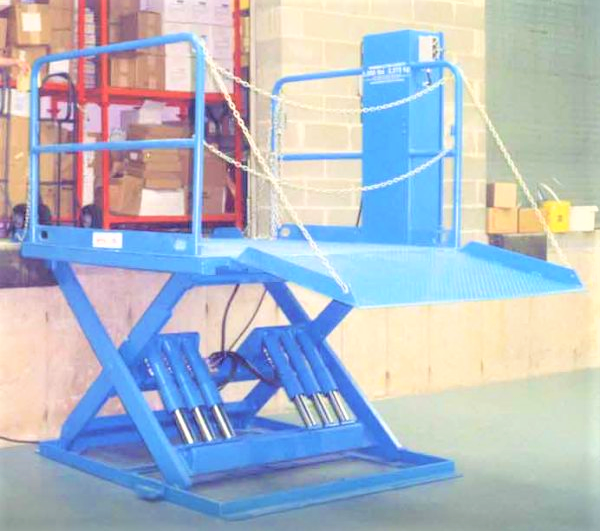 To learn more, contact one of our product specialists . We are always here to assist with product design and selection for projects in New Jersey and New York.