Find out how The Overhead Door Company of The Meadowlands & NYC can provide you with extra protection on your doors--giving you peace of mind now and for years to come.
Protect Against Rust or Reduced Life Expectancy
When you are in the market for a new garage door, you may not realize how different a door can be from one company to another. In fact, many local door companies may provide you with a door that has raw, galvanized steel and no protective coating. While you may save some money up front by buying one of these doors, you will experience a reduced life expectancy—in fact, some rusting may occur within the first five years.
However, The Overhead Door Company of the Meadowlands & NYC offers a number of ways to protect your door and extend the expected life. A few of these include:
Standard – Our polyester, two-coat system with a polyester based top coat that provides excellent protection.
PowderGuard Premium – This is a weather resistant polyester two-coat system with based top coat—available in 197 colors with custom color match for excellent options in color.
PowderGuard Zinc – This zinc enriched powder coat provide protection against corrosion and outperforms both hot and cold dipped galvanized steel. 197 colors and color match available for your convenience.
PowderGuard Industrial – This textured powder coat provides a thicker, more scratch resistant coat for added product protection. It also comes with all our color options.
Our powder coatings are available in up to 197 colors—so you can get the style you desire as well as the function. If you'd like to learn more about these options, call or contact us at The Overhead Door Company. One of our experts would be happy to help you make a decision that can protect your door and keep your door performing its function and looking great for years to come!
Don't struggle with a door that will rust and weaken over time. Check out the great options at The Overhead Door Company.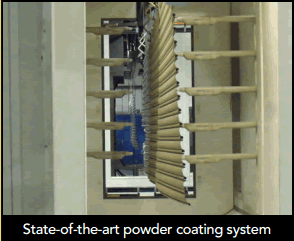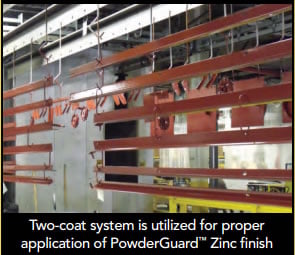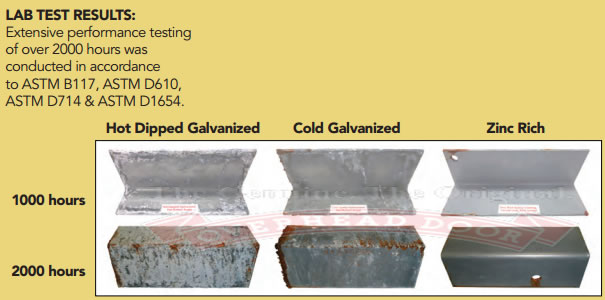 For more information, please give us a call at 973-471-4060 or email us at: info@dockndoor.com
24 HR Emergency 1-201-273-7605
We service Northern New Jersey (Bergen, Passaic, Hudson, Union, Essex, Morris, Hudson, Hunterdon, Middlesex, Mercer and Somerset county/counties), Manhattan, New York City, Brooklyn, Queens, Staten Island, Bronx, Westchester and Rockland.