We Are Doing It Again for "Sandy" Families
This past summer, the International Door Association sent in a film crew from Ohio to interview us and our peers about our involvement with the Meadowlands Basket Brigade, our Hurricane Sandy relief effort. What we did not know was that we, The Overhead Door Company of The Meadowlands, were being nominated for our industry's 2013 Humanitarian Award in Nashville, TN. See here:

We share this story not to brag but to invite you to join our movement.

With my friends, family and peers at the Meadowlands Regional Chamber of Commerce, we are doing it again for relief for local families in the Meadowlands still in need and/or affected by Hurricane Sandy. $42 feeds a family with a Thanksgiving basket delivered anonymously to their doorstep on Sunday, November 24th.

Interested in volunteering or sponsoring a few families?
Go to www.MeadowlandsBasketBrigade.com
Sponsorships:
$42 - 1 Family

$84 - 2 Families

$210 - 5 Families

$420 - 10 Families
Assembly and Delivery Days:
Volunteers Needed **

Sunday, November 24th, 2013- 9AM-2PM

Trucks & SUVs needed for basket deliveries
Contact Jai Patel is you have any questions: jai@dockndoor.com , 973-471-4060.
Go here to see our recap video from last year: http://bit.ly/YfwUP9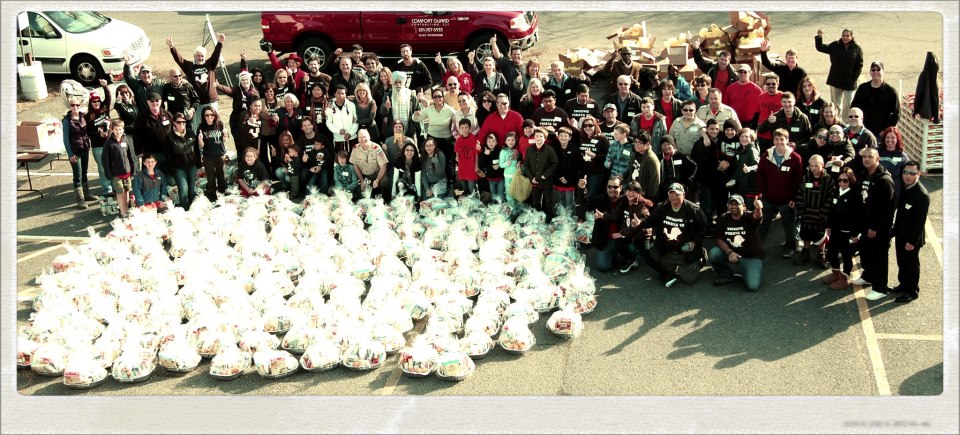 Want to see more photos of last year's Meadowlands Basket Brigade? Visit our Facebook Album.
Thank you for your support!